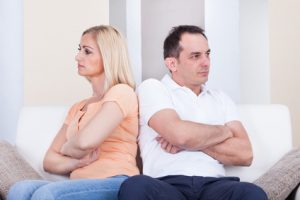 Are you struggling to get along with your ex, or are you supporting someone going through a divorce? Does communication with your ex spouse leave you feeling drained and upset?
Many couples divorce, and sometimes a divorce can even be amicable and civil. For many others, however, the divorce may leave many unsettled emotions, making reconciliation next to impossible.
When trying to recover from a divorce, or while supporting someone who is recovering from a divorce, here are a few suggestions:
Remind them they can only do so much
Encourage them to have realistic expectations
Remind them that their ex isn't always the source of the conflict
Suggest that they be sensitive to their ex
Encourage them to ask for forgiveness
Read the full article here.
Reach out today
If you are struggling with your ex spouse, or are going through a divorce, J.D. Murphy is here to help. He will support you through the process and provide the tools you need to make it as painless as possible. Call today or just fill out the contact form and press Send.